Peach

Site Supporter
Posts: 2125
Joined: December 19, 2011
Location: Marietta,Ga
Thanks: 72
Thanked: 155 in 143 posts
---
It's been a minute since I've been on here! Life has taken many interesting twist and turns, but I'm glad to say I still have my Mini Lops that I have been raising since the summer of 2011. I know some of the older members remember me, not so sure about the new. I may not be on as much as I'd like, but I'll hope to add some input now and then from my experience successfully raising and showing over the years.
Last night, I actually reserved our room for 2017 Indianapolis, Indiana Convention! The first and last one I attended was Harrisburg,PA. As long as everything works with my senior classes!
Anyways, happy to be on RabbitTalk!
How's everyone doing?!
Attachments

15894829_1592005397493299_1680695612157371478_n.jpg (142.7 KiB) Viewed 67 times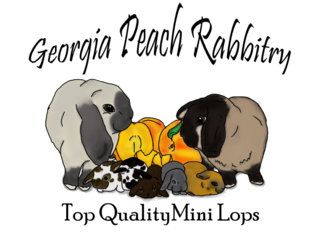 http://georgiapeachrabbitry.weebly.com/
---
Site Admin
Posts: 15882
Joined: December 16, 2009
Location: South Eastern Ontario
Thanks: 627
Thanked: 2156 in 1670 posts
---
So nice to see you back, Peach!

We've missed you. Glad all is going well.
---
Posts: 7281
Joined: December 26, 2009
Location: near London, Ontario
Thanks: 42
Thanked: 712 in 621 posts
---
nice bun there Peach.
---
Posts: 4011
Joined: October 27, 2012
Location: Virginia
Thanks: 176
Thanked: 900 in 748 posts
---
Peach! So good to hear from you. Glad things are going well.
Bird House Farm
Organic heirloom farming on a small scale
---
Who is online
Users browsing this forum: No registered users and 2 guests