Posts: 163
Joined: May 17, 2012
Location: Pennsylvania
Thanks: 5
Thanked: 1 in 1 post
---
Just as the title says, im looking for a baby/young English Lop doe.
__________ Mon May 21, 2012 8:44 pm __________
Its a hopeless search...
---
Peach

Site Supporter
Posts: 2125
Joined: December 19, 2011
Location: Marietta,Ga
Thanks: 72
Thanked: 155 in 143 posts
---
I feel you! There are breeders in my area but I'm just being picky about the color I want lol I noticed I'm attracted to shaded colors for all breeds.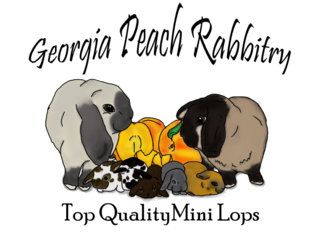 http://georgiapeachrabbitry.weebly.com/
---
Posts: 621
Joined: July 15, 2012
Location: Central Oklahoma
Thanks: 2
Thanked: 45 in 38 posts
---
I have one, but it's in Oklahoma. Since I would like to purchase a rabbit from convention in Ohio, maybe we can work something out with someone going that way?
Know anyone?
April Foster
AKF Rabbitry
Quality English Lops
BOB 2014 ARBA National Convention
---
Who is online
Users browsing this forum: No registered users and 1 guest