Posts: 7525
Joined: December 26, 2009
Location: near London, Ontario
Thanks: 46
Thanked: 812 in 693 posts
---
Hey all,
Took in a whack of guinea pigs tonight that need new homes ASAP.
Approximate age, 9-11 months.
Make a DOLLAR offer (or offer trade for food, bedding etc). Will not let them go for free unless you can prove you have cared for guinea pigs successfully in the past (vet letter appreciated).
Owner is sick and can no longer care for them. Taken in an emergency placement.
Mix and match with any of the female guinea pigs. They are all running together and should do well in whatever combination you desire.
GIRLS are on red background. There is a bonded pair of males.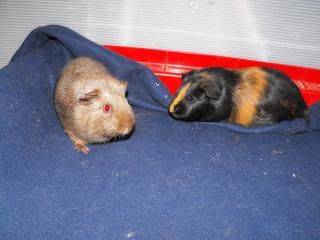 this pair mother-daughter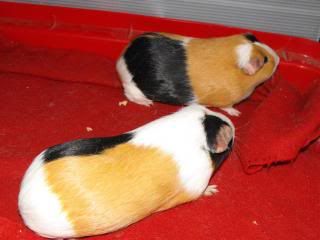 lighter one is a small pig
__________ Mon Apr 21, 2014 9:57 pm __________
in the last picture, the lighter one is rehomed.
---
Who is online
Users browsing this forum: No registered users and 1 guest