Posts: 60
Joined: October 1, 2012
Location: US
Thanks: 1
Thanked: 0 in 0 post
---
I bred an otter doe, who carries chocolate gene (Holland Lop), to her tort nephew whom has at least a 25% at carrying chocolate himself. Their are not a lot of dilutes in either backgrounds of the parents but with genetics, as always, a possibility that the parents could carry dilute. Mostly otters/torts/blacks in both backgrounds of the parents. Only odd ball color is Chin in both pedigrees (shared relatives of course).
The otter doe gave birth to 6 kits. I knew of course to look out for the none showable color of torted otter (not a big deal to me). Their are three kits that are now 3 days old that I am unsure of what color they could possibly be (one of them though I'm pretty sure is a torted otter).
Kit #1- has agouti markings but no white belly, I assume this one is the torted otter
Kit #2- really blue, lighter in person, can't tell if I see side flank shading or not. My friend suggested it's just a really blue looking black tort? It does have a shimmer to it's fur
Kit #3- First thoughts was a broken torted otter but you can see some coloring showing up inside the ear and what is looking like milked dipped ears. My friend suggested it "might" be a chocolate tort.. or.. just a lighter/orangey tort.
Here you can see some color in the ear with the milked dipped (white) tips of the ears showing up (has popped up in this line of Hollands).
I can get updated photos as they mature along, I know they are still little but was just wondering what direction they might be going colorwise.
---
Dood

Site Supporter
Posts: 6345
Joined: November 16, 2012
Location: Ontario
Thanks: 123
Thanked: 1697 in 1426 posts
---
Sounds about right
1 - I see tort otter and might be chocolate instead of black
2- this could be a sable instead
3 - broken
you didn't mention one of the parents was broken
and I see otter and tort, could also be chocolate instead of black
---
Posts: 60
Joined: October 1, 2012
Location: US
Thanks: 1
Thanked: 0 in 0 post
---
Here are kits #2 and #3 on day four! Yes, I forgot to mention that the otter mother is a broken lol
The side flank shading on the broken is really starting to lighten up so I'm pretty confident now that could say it's a chocolate tort? Ears still have coloring showing up on the insides it's looking like anyways. Kit #2, the blue one, has now started to develop sort of a very subtle pinkish color under the coat? Kind of hard to explain but when I look at it, when it wiggles around, I can pick up a faint pink hue to it? I hope you can see it in the pictures.
Blue/pink kit
Pics taken in sunlight:
In the shade:
Broken Chocolate Tort (?)
---
Posts: 7391
Joined: December 26, 2009
Location: near London, Ontario
Thanks: 43
Thanked: 745 in 644 posts
---
solid kit looks just like my siamese sables at that age.
the broken looks like a broken tort to me. whether black or chocolate remains to be seen.
---
Posts: 60
Joined: October 1, 2012
Location: US
Thanks: 1
Thanked: 0 in 0 post
---
Here are the little buggers at 6 days old. My friend who was the original breeder of both rabbits says that the broken is indeed a chocolate tort, he thinks broken chocolate torted otter. Sometimes, I think I can see some coloring in the ears of it but it has milked dipped ears so kind of still hard to tell right now. He also said that he has produced very blue looking dark black torts and thinks the blue tort is just a very blueish dark black tort? The other kit is a solid tort of some sort- I say some sort because the coloring on both it's limbs and belly are not what I have ever seen on a black tort before. Kind of like a light cocoa brown mixed with some gray/cream? I wonder if like blue and black based torts, if chocolate tort can range in degrees of light to dark as well? Torts can be so tricky at times!
Here is the blue based kit, side flank shading is barely noticeable: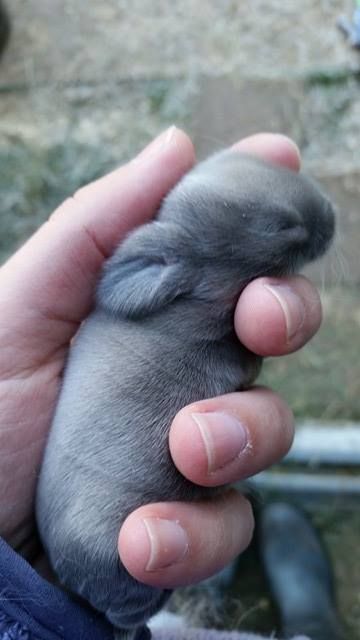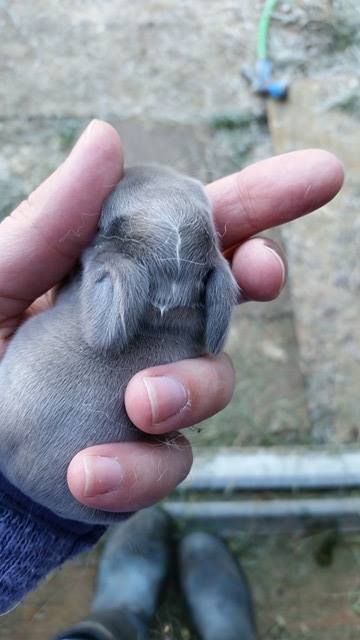 Here is the odd looking tort that I think is a darker/richer chocolate tort?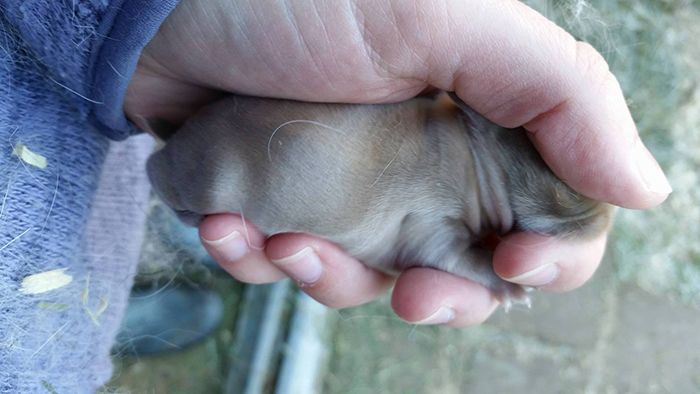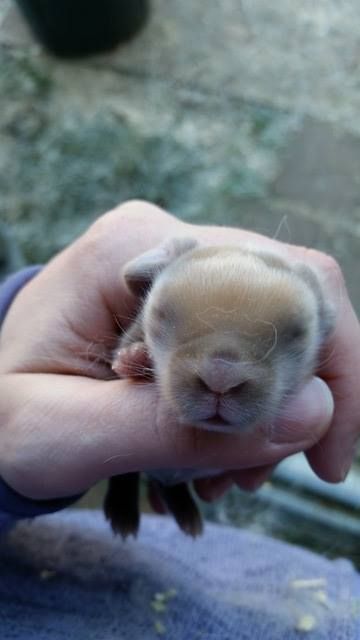 Here are it's limbs and that odd color I mentioned: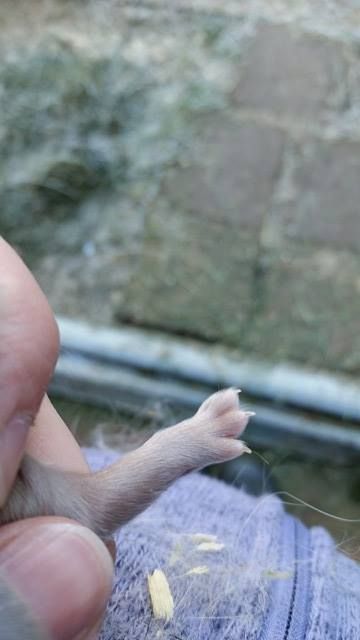 Here is the broken chocolate tort or broken chocolate torted otter lol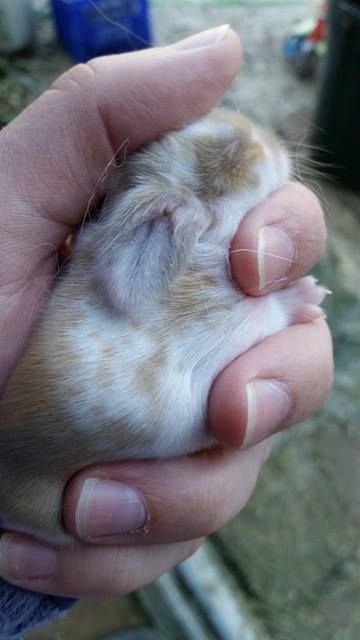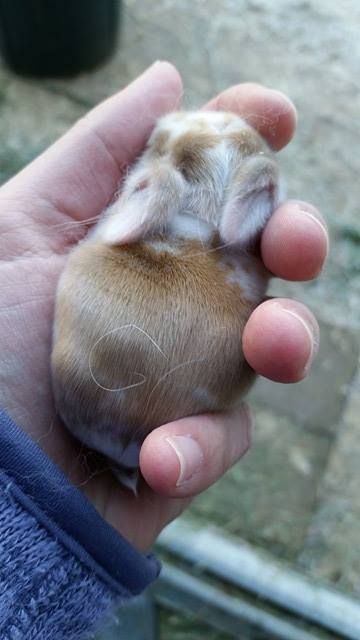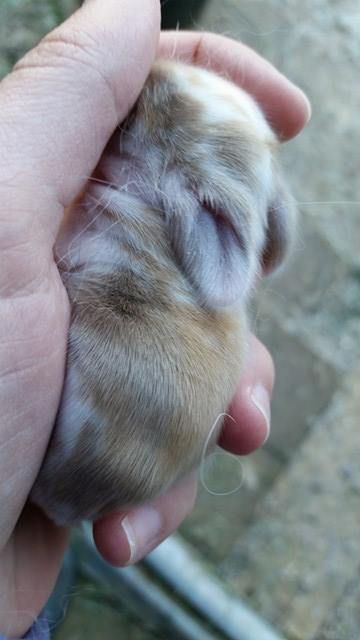 Update:
Not sure why I didn't think of it before but I took a picture of the solid chocolate tort kit with a half sibling dark tort kit and it made the color of the kit very obvious: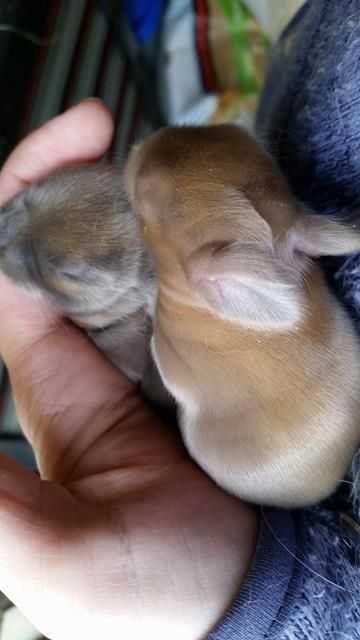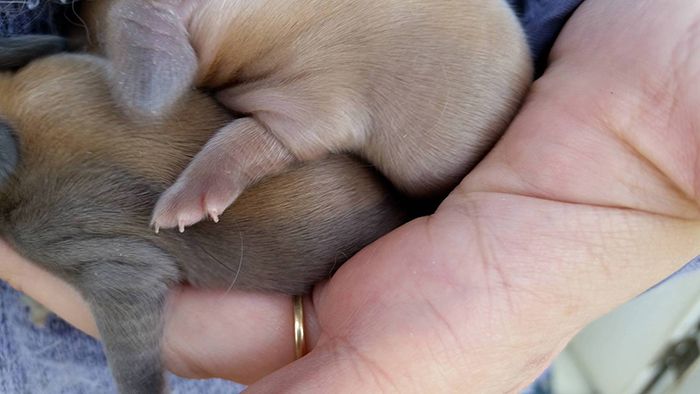 Here is the blueish kit in with another litter of dark torts to compare the difference, thinking blue tort?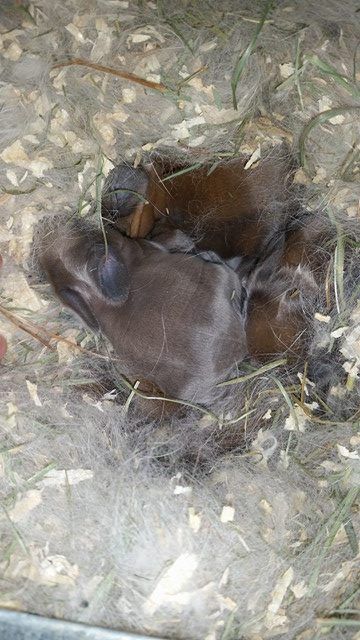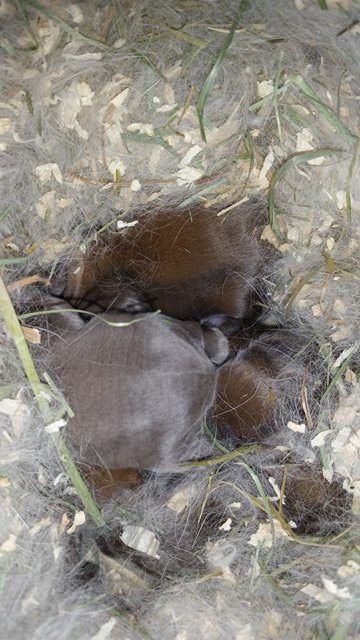 ---
Who is online
Users browsing this forum: No registered users and 2 guests