Posts: 862
Joined: May 2, 2016
Location: California, US
Thanks: 444
Thanked: 221 in 179 posts
---
Hi everyone!
I know I was anxious to get a name for our rabbitry, but I am so grateful for everyone that told me the right name would come... because it
finally
did!!!
(After several months of anxiety because we had the rabbits, but no name to sell them under!)
I am pleased to introduce: Red Line Rabbitry!
The name came to me on the drive home from work recently, and I had an instant idea of what our logo would look like and everything. It all fit together in my head, so I sketched up the design I imagined and showed it to DH... and he loved it! So we finally have a name and logo and everything!
I am so overjoyed by this, and we absolutely love it. It ties in our love for the firefighting community, and it's simple enough that I won't have to go into long-winded explanations of what something means... we are a firefighting household, and we raise rabbits. Simple.
(I also got over the idea of trying to name our urban farm/homestead, because if we move in a few years we might end up with a new name again... and why worry about it twice?).
So thank you all, again, for telling me to be patient!
Instagram:
http://www.instagram.com/redlinerabbitry
---
---
Site Admin
Posts: 16890
Joined: December 16, 2009
Location: South Eastern Ontario
Thanks: 926
Thanked: 2625 in 2018 posts
---
Nymph!
You just can't rush these things!
---
---
Homer

Site Supporter
Posts: 1784
Joined: November 30, 2013
Location: Pueblo, CO
Thanks: 286
Thanked: 472 in 392 posts
---
I likey Nymph. 0 to 150 in 4.3 seconds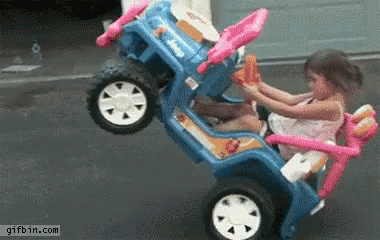 Previous owner of the elusive and much sought after
"Get Away With It"
card.
---
---
Posts: 862
Joined: May 2, 2016
Location: California, US
Thanks: 444
Thanked: 221 in 179 posts
---
Homer wrote:I likey Nymph. 0 to 150 in 4.3 seconds
Yeah, when it finally hit me it felt so right and so
obvious
! Go figure, I only needed to not think about it at all for a few months!
When I get around to getting all of our social media up and actually running (more than just reserving the name), I'll add that info to my signature here... wow, I'll finally have a signature here!
Instagram:
http://www.instagram.com/redlinerabbitry
---
Who is online
Users browsing this forum: No registered users and 2 guests