Posts: 571
Joined: January 8, 2012
Location: md
Thanks: 25
Thanked: 44 in 43 posts
---
I see a lot of fur which may or may not block the penis. Is it necessary to trim the female's vent area or have nature taken care of this?
---
Posts: 439
Joined: September 20, 2015
Location: South Africa
Thanks: 114
Thanked: 75 in 65 posts
---
I've bred rabbits with jersey wooly type fur without trimming and they were fine.
---
Posts: 223
Joined: September 15, 2010
Location: Hawaii
Thanks: 11
Thanked: 37 in 35 posts
---
The rabbits here are English angora and we always breed right after they've had their wool harvested. They get such a heavy dense coat on them that if they weren't trimmed the mating couldn't occur.
Here's Sydney (the agouti) and Suzie (the REW) before their haircuts: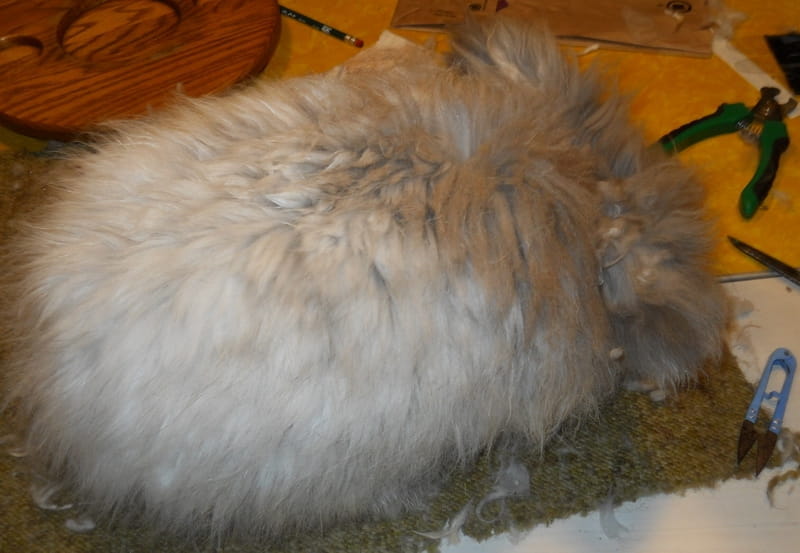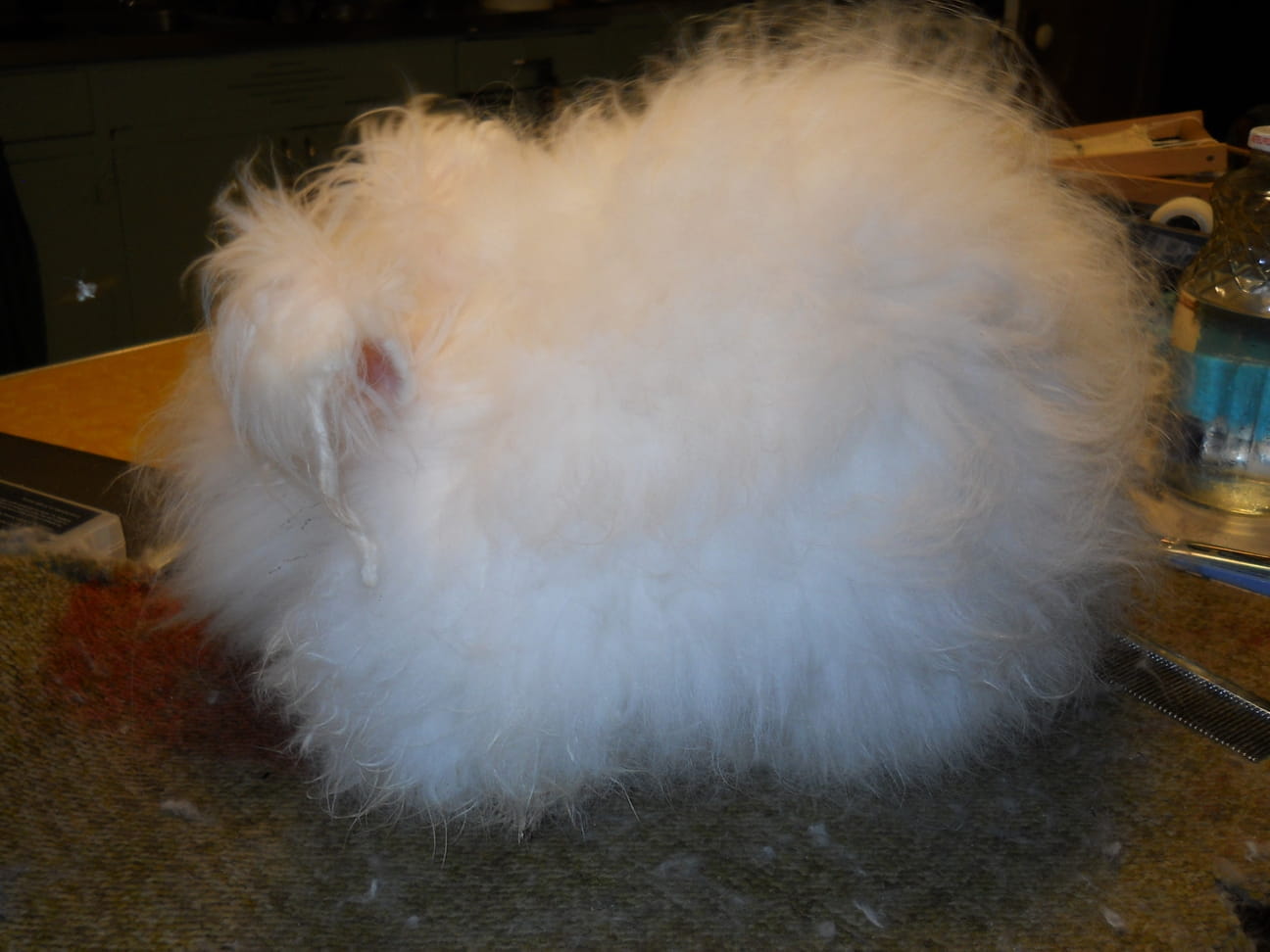 Here's the same two bunnies after their haircuts: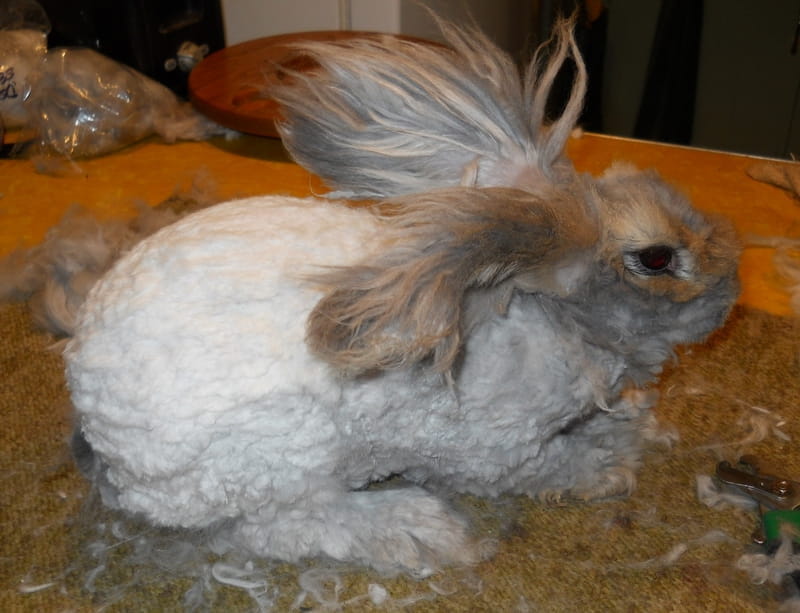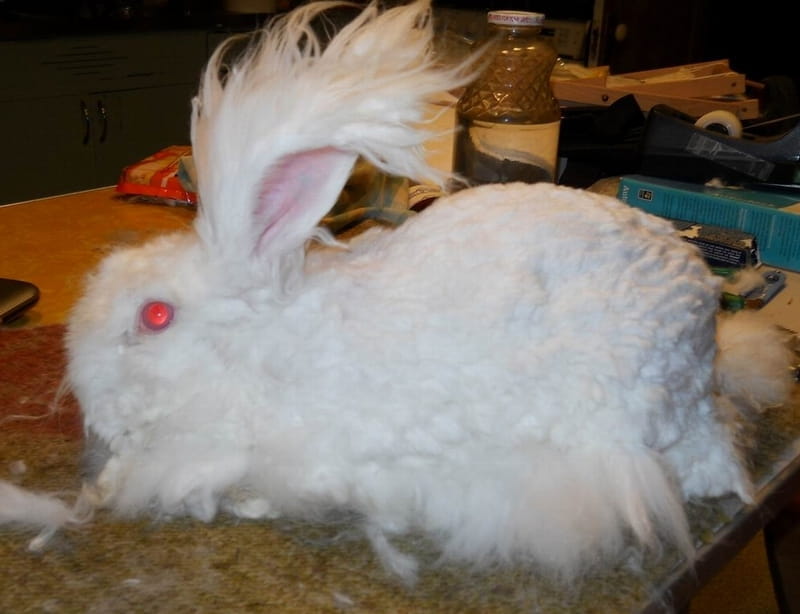 With a full angora coat, sometimes it's best to trim both the prospective new parents before letting them meet up with each other.
---
Who is online
Users browsing this forum: No registered users and 2 guests