AmberRae

Site Supporter
Posts: 243
Joined: April 10, 2017
Location: Cocoa, Florida
Thanks: 68
Thanked: 35 in 31 posts
---
How cute is she! That is a very cozy nest she is making for those new babes.
---
Posts: 225
Joined: July 4, 2017
Location: Iowa
Thanks: 7
Thanked: 15 in 15 posts
---
[youtube]https://youtu.be/G0wq2et2_bo[/youtube]
She was going to town making her nest XD
---
Posts: 24
Joined: November 21, 2017
Thanks: 27
Thanked: 1 in 1 post
---


Here is Gadget the night before her kits arrived. She was not very happy that I wouldn't let her continue to drag hay under my dresser.
---
Posts: 21
Joined: January 20, 2018
Location: Arizona
Thanks: 3
Thanked: 4 in 3 posts
---
Pearl stopped her wooshing and darting for a second to give me this grin. She's honestly one of the goofiest buns I've known.
---
Posts: 383
Joined: September 15, 2010
Location: Hawaii
Thanks: 19
Thanked: 129 in 104 posts
---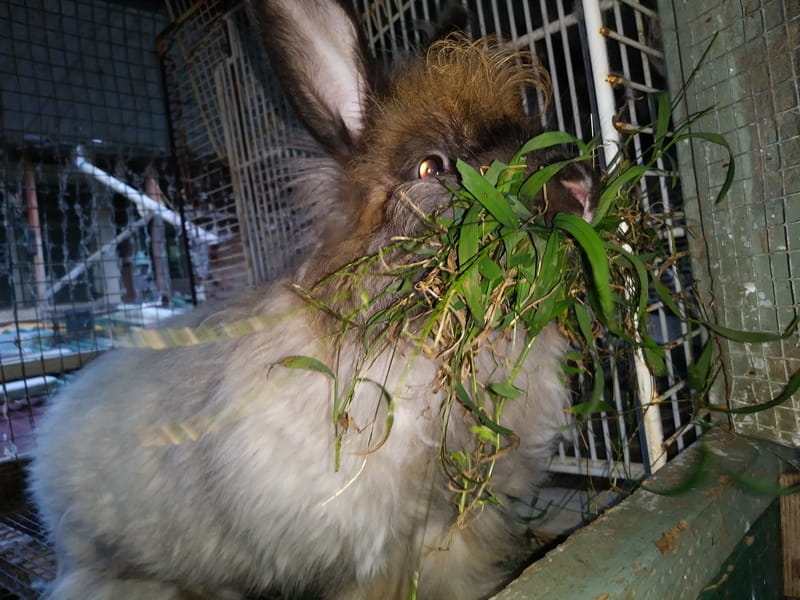 Buttercup making a nest. This is her first litter, she did well although she only had four.
---
---
Posts: 97
Joined: August 20, 2019
Thanks: 27
Thanked: 30 in 25 posts
---
Aravis always goes way over the top with her nests....She usually starts on day 23 and constantly tweaks it till birth. She is one busy bunny mom.

---
---
---
Love those haystaches!
I have not a single haystache picture to share
Maybe in a month or so, I'll try to get some! My does have stuck to doing their business last minute I guess.
then killing there kits.
---
Who is online
Users browsing this forum: No registered users and 6 guests