Posts: 1108
Joined: August 20, 2010
Location: VA
Thanks: 22
Thanked: 44 in 31 posts
---
I would love to see pictures of other people's rabbit tractors/pasture pens.
I've posted mine before, but I'll start it off.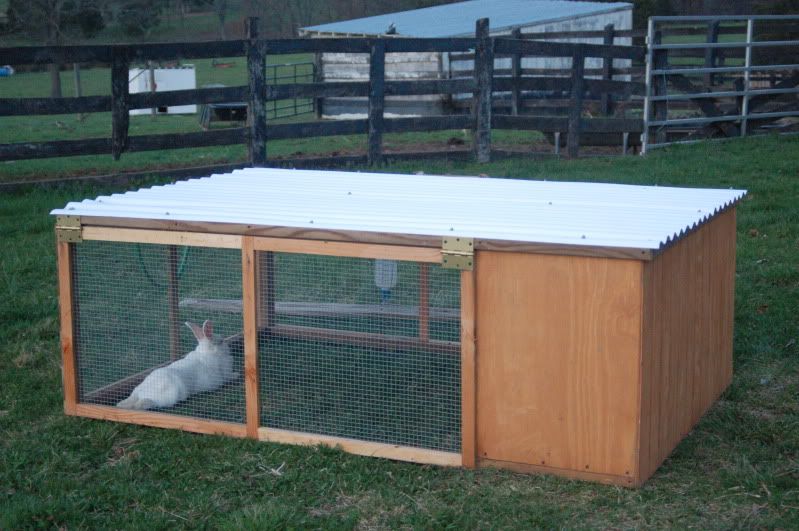 Inside the hutch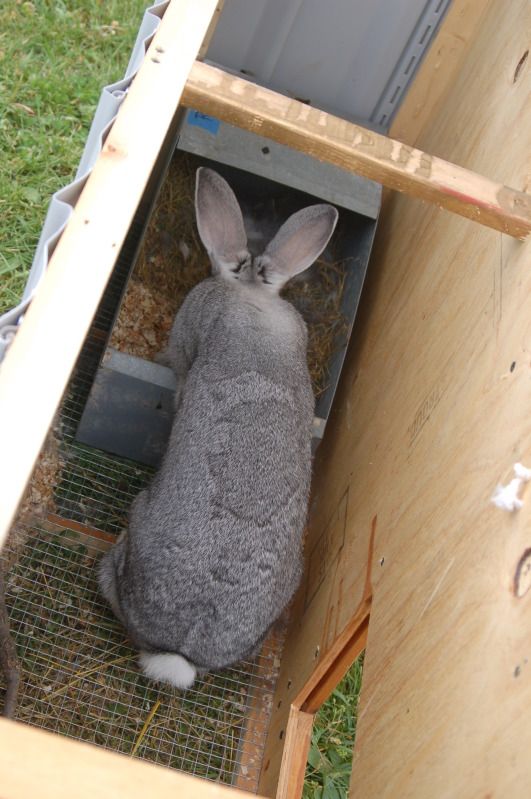 Low pressure waterer, bucket on top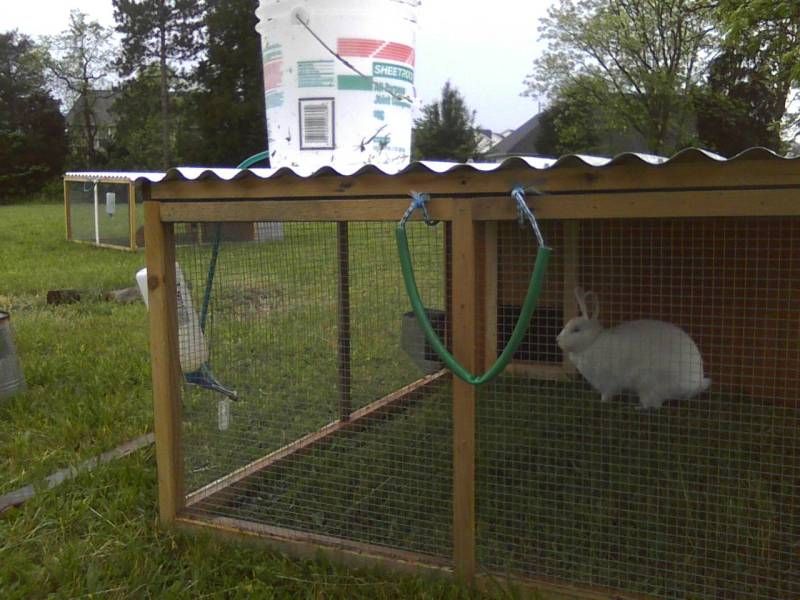 Pen base during construction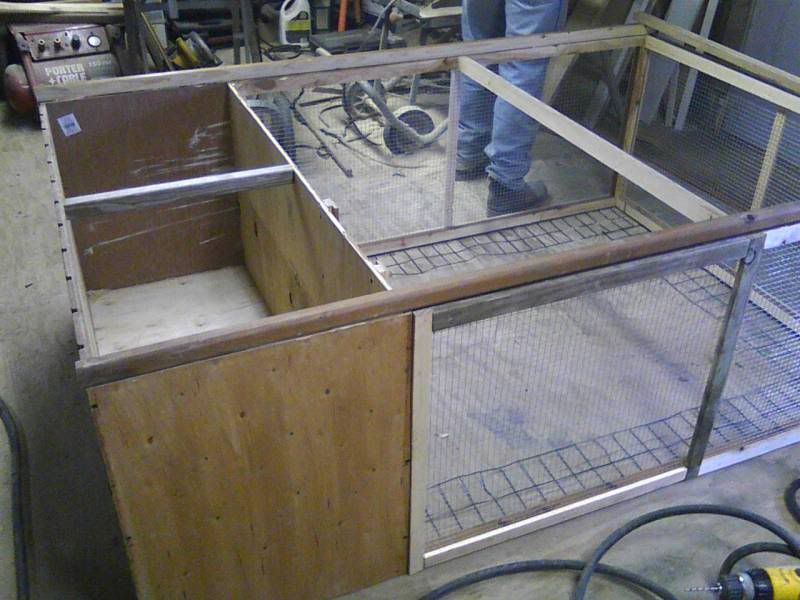 Roof framing sitting on top of the pen base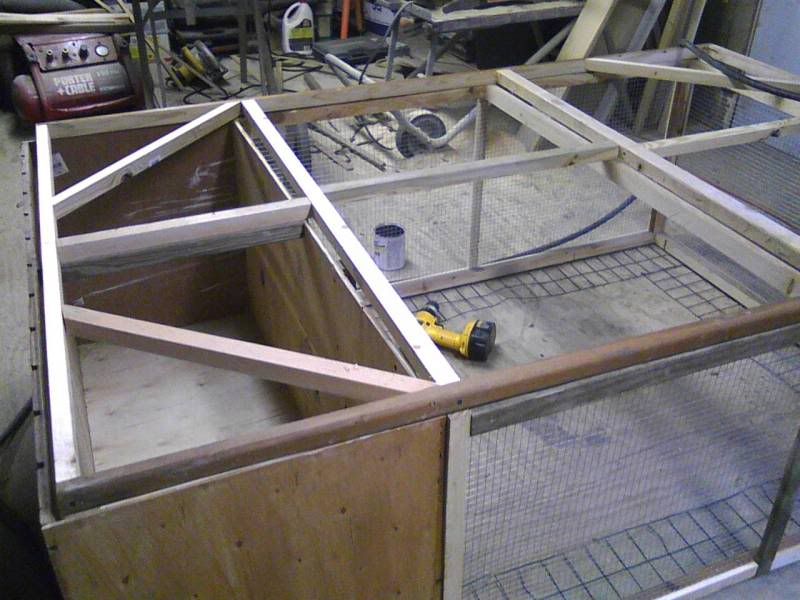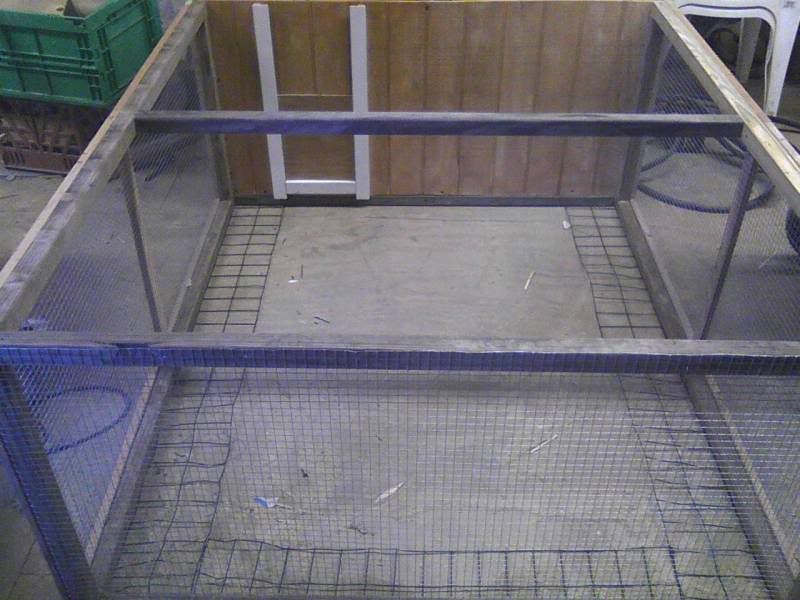 Roof propped open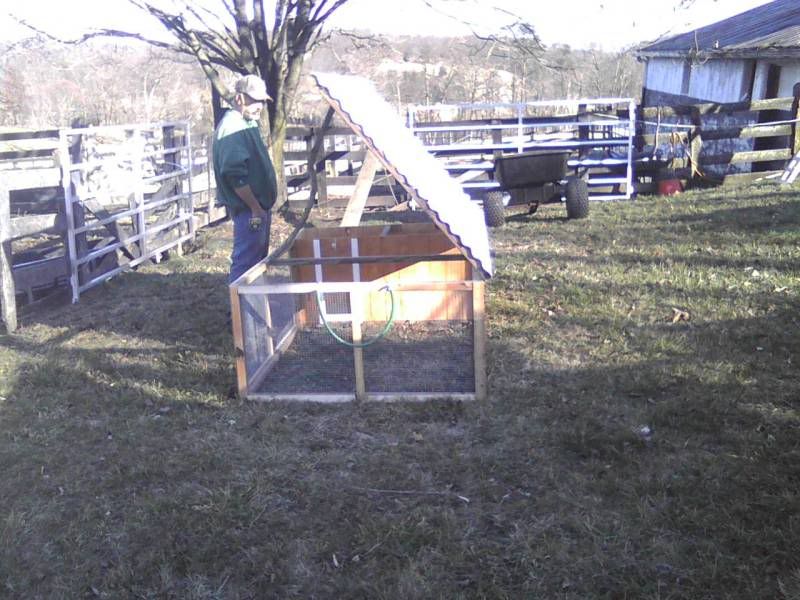 Today, Greg finished making a duplex. Same pen but divided down the middle to hold two does. The hutches were deeper to accommodate the nesting boxes. I don't have any pics but I'll try to take some in the morning.
---
Posts: 4056
Joined: March 5, 2011
Thanks: 2
Thanked: 186 in 173 posts
---
...Yea, I still need to either got off my cheap *ss and build one of these things right or pay someone to make me them. But to hire someone would cost soooooo much....ugh...They just look so much nicer w/the wood and all...
---
Posts: 2002
Joined: January 25, 2012
Location: plattsburg, missouri
Thanks: 72
Thanked: 633 in 390 posts
---
You've got a nice wire apron on the inside to keep the rabbits from digging out.

What about an apron on the outside to keep a predator from digging in?

Grumpy.
Author of Historical Romance Novels:
The Trilogy of
: Box of Dreams, Scarlet Dreams, and Shattered Dreams.
My newest work: Now in publication.

Redemption Road.
Visit my website for more information.
http://www.ekfelts.com
---
Posts: 1722
Joined: November 5, 2011
Location: Nowhere Ohio
Thanks: 29
Thanked: 78 in 68 posts
---
Posts: 166
Joined: February 7, 2012
Location: Columbus, GA
Thanks: 0
Thanked: 13 in 12 posts
---
ollitos, that looks great! It also looks like it would work to isolate a broody hen while she sits on eggs. Definitely will have to put one of those on the project list.

What are the dimensions of the one in the picture? Maybe... 4x8 feet or is it smaller?

-Wendy
---
Posts: 1108
Joined: August 20, 2010
Location: VA
Thanks: 22
Thanked: 44 in 31 posts
---
Grumpy - I read your post to chickiesnbunnies about predators and it really had me thinking a lot about predators. You are 100% right that given time, anyone with outdoor rabbits is going to face a slaughter. Right now we don't have the exterior skirts but we'll be adding them. Your post really got me thinking. Thanks for taking the time to post it.
Wendy - They're about 4x6.
Here's the one Greg finished last week. The hutch is deeper to accommodate the nesting box turned the opposite direction as in the original pens. This one also has metal roofing since it's all we had on hand. We try to use recycled wood and materials as much as possible.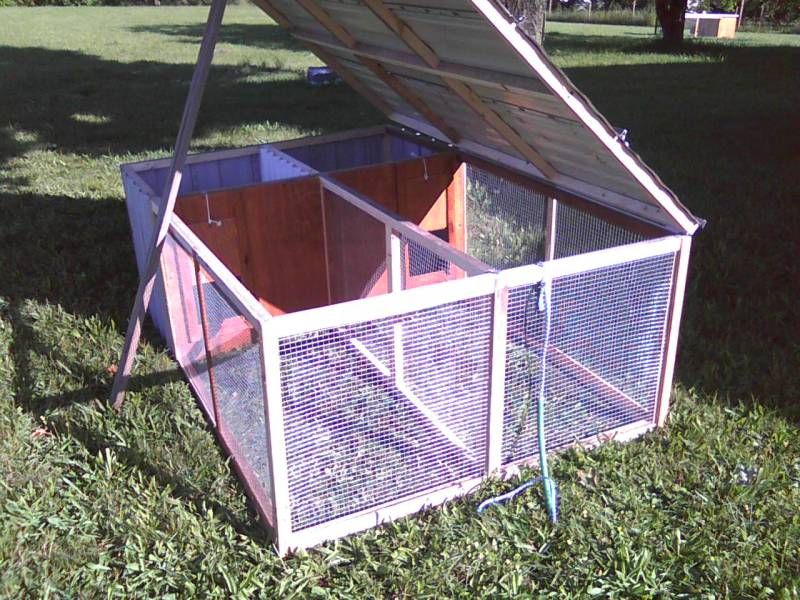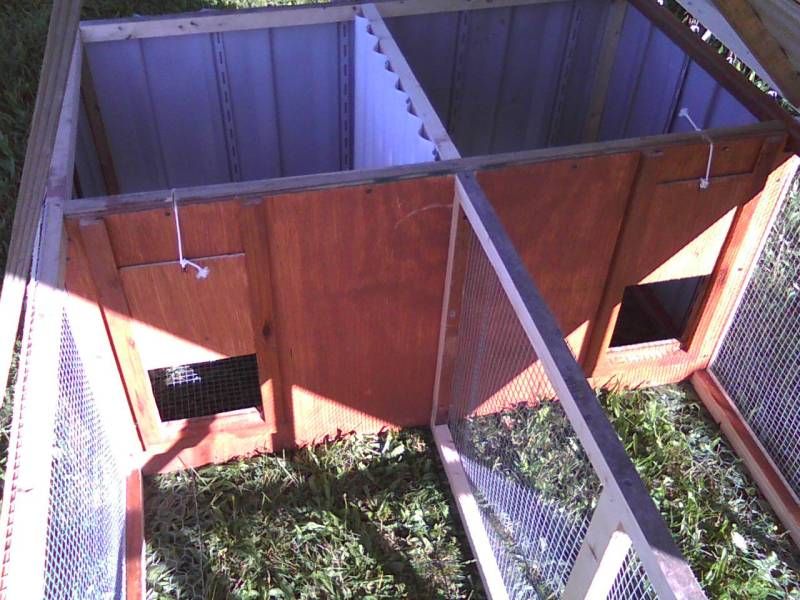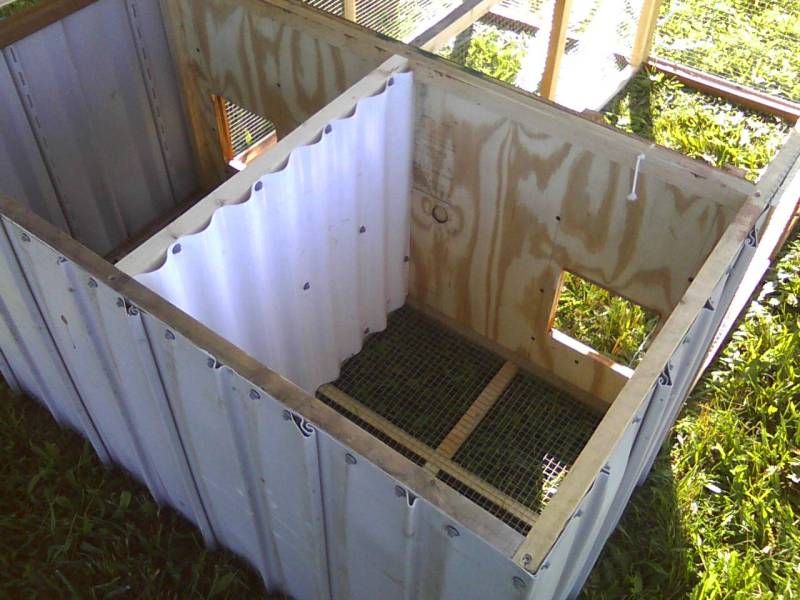 Anyone else want to share pics??
---
Who is online
Users browsing this forum: No registered users and 0 guests