Posts: 881
Joined: May 24, 2012
Location: OR
Thanks: 27
Thanked: 81 in 68 posts
---
This little rabblet thinks the floor is too dirty, so he must walk on tiptoe over the mess!
Attachments

He reminds me of a little Asian man crossing the street...
8-28-2012.png (252.54 KiB) Viewed 268 times
---
Posts: 787
Joined: March 6, 2012
Location: SOUTHEAST MICHIGAN
Thanks: 38
Thanked: 43 in 43 posts
---
Lol!! He looks like a tiny hippo!
Faith the Queen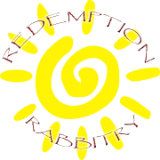 Home to many rabbits, cavies, 2 dogs, 1 cat, 3 rats, 1 turtle, and 1 frog!
And one crazy family of five!
---
MamaSheepdog

Moderator
Posts: 18717
Joined: November 3, 2011
Location: CA
Thanks: 1050
Thanked: 2474 in 1976 posts
---
faiththequeen wrote:He looks like a tiny hippo!
Or a capybara!
Victory Garden Rabbits
Proud new owner of the highly coveted Get-away-with-it-card!
(Homer's gift to me in a feeble attempt to curry favor and avoid the ban hammer.)

I prefer dangerous freedom over peaceful slavery.

- Thomas Jefferson
---
Posts: 212
Joined: January 15, 2012
Location: West Virginia
Thanks: 81
Thanked: 13 in 12 posts
---
omg !! so cute !!
American Chinchilla and Rex Rabbits
---
Posts: 2237
Joined: January 29, 2012
Location: New Jersey
Thanks: 79
Thanked: 139 in 135 posts
---
Who is online
Users browsing this forum: No registered users and 1 guest