Posts: 214
Joined: September 20, 2017
Location: California
Thanks: 51
Thanked: 44 in 40 posts
---
So my doe had 7 babies a few weeks back and one of them started changing colors, first he was like a sand otter, then his ears went red, and now he is like, just odd. He has a sand colored otter with grey ears and nose with a funny tail and I honestly don't know what color he is. I was researching everywhere and apparently it isn't a real color. This has been bugging me for weeks and i was hoping if any of you guys knew what color he was. He is a rex and has most everything like a rex. His ears are much more grey than in the picture. It looks like someone smeared ashes on his nose and ears and a bit on his front feet
Attachments

IMG_20190308_152245 (3).jpg (416.58 KiB) Viewed 1060 times
Last edited by
golden rabbitry
on Mon May 27, 2019 12:27 am, edited 1 time in total.
---
Posts: 964
Joined: May 30, 2014
Location: Southwest USA
Thanks: 6
Thanked: 327 in 291 posts
---
He could be a torted otter
Show Breeder & ARBA Judge
---
Dood

Site Supporter
Posts: 6438
Joined: November 16, 2012
Location: Ontario
Thanks: 123
Thanked: 1772 in 1476 posts
---
I agree, torted otter
at_ B_ C_ D_ ee
It's not a showable colour in any ARBA breed (but I believe rabbit clubs in the UK call the colour "fox" and it can be shown in some breeds) but there are MANY colour gene combos which aren't
---
Posts: 2523
Joined: May 25, 2012
Location: North Yorkshire, UK
Thanks: 17
Thanked: 372 in 278 posts
---
I had never seen it before when I got my daughters rabbits a few months ago and now I have one of my own from rabbits totally unrelated to any she had.
How funny for so many to be showing up now!
---
Posts: 214
Joined: September 20, 2017
Location: California
Thanks: 51
Thanked: 44 in 40 posts
---
well the next litter we have now has 2 bunnies like that one and 2 with darks "masks" over their eyes. They are only a week old so it's still soon to say their color
---
Posts: 446
Joined: September 15, 2010
Location: Hawaii
Thanks: 25
Thanked: 164 in 127 posts
---
Color changing baby bunnies happen a lot. The last litter I thought had two REWS at the beginning but they turned out to be a black and chocolate tort. Even then, the chocolate tort went through about four different color changes from day to day before it looks like he's gonna settle on probably chocolate tort.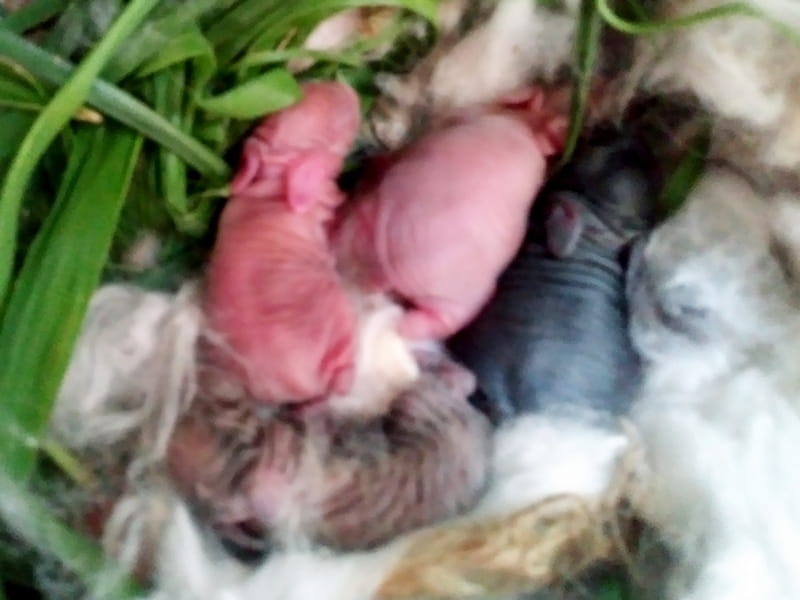 Newborns, I called them 'Pink, Pinker, Wrinkly & Black'. Kinda figured Pink and Pinker were gonna be REW.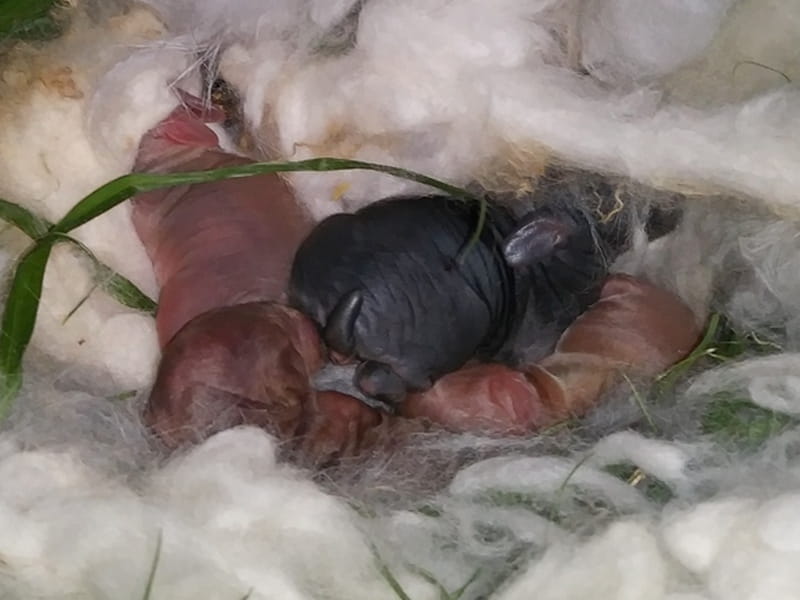 Wrinkly was looking chocolate, Pink was looking some kinda tort and Pinker some kinda lilac or blue?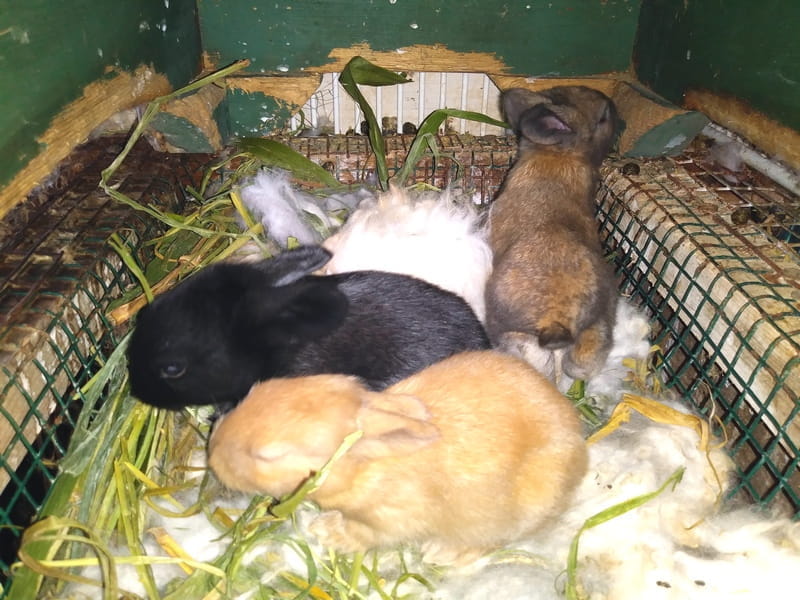 Something happened to Wrinkly, he just wasn't there one day. In a ratproof hutch, he's not getting out if they can't get in, but no holes, no leftover parts, no bloodstains, no nothing but no Wrinkly, either. Still don't have any idea what happened to him.
But it's looking like Pink is chocolate tort and Pinker is black tort and fortunately Black is staying Black. It's always nice when at least some bunny is consistent.
---
Who is online
Users browsing this forum: No registered users and 2 guests