ipoGSD

Site Supporter
Posts: 353
Joined: December 21, 2015
Location: Hartford county CT
Thanks: 333
Thanked: 12 in 11 posts
---
Heres a cute video of Peepers getting a bath from Munchi, one of our 2 kittens.
https://youtu.be/AP6Jwz_cWVw
And some cute pics (please excuse the floor theres always rabbit bedding and pet hair lol its a losing battle)
Peepers helping with the laundry.
__________ Mon Jul 18, 2016 9:22 pm __________
Peepers hanging out with our other kitten Fritter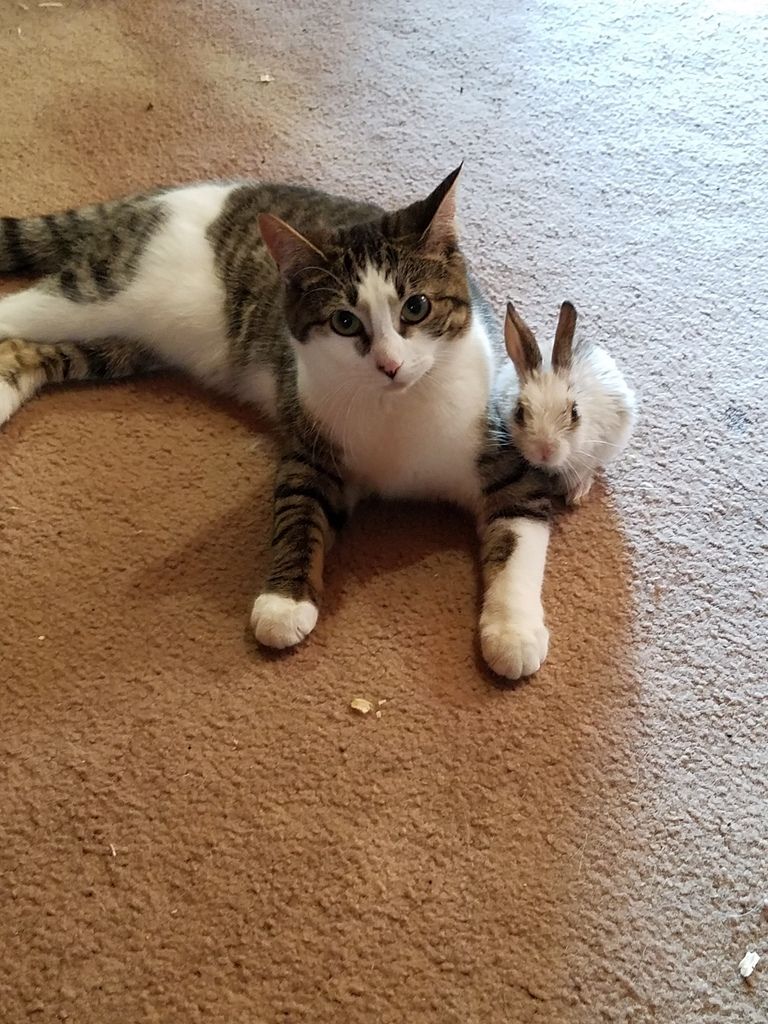 __________ Mon Jul 18, 2016 9:24 pm __________
Peepers with momma
[/URL?

__________ Mon Jul 18, 2016 9:25 pm __________

Peepers with Fritter again
[URL=http://s1063.photobucket.com/user/gallopinfilly/media/20160705_231433_zpso6s5spet.jpg.html]
---
Posts: 208
Joined: March 19, 2016
Location: South Africa
Thanks: 1
Thanked: 30 in 28 posts
---
Aw! Peepers is so cute!
What kind of breed is he/she? How old?
---
ipoGSD

Site Supporter
Posts: 353
Joined: December 21, 2015
Location: Hartford county CT
Thanks: 333
Thanked: 12 in 11 posts
---
Peepers had a very bad start in life. Shes almost 5 weeks old. Her mom is half flemish giant and half satin. Her dad is 100% mini rex.
Her litter mates are huge and shes still the size of a hamster. She owns all of our hearts and has complete free range of our home. She uses the doggy stairs next to the couch to come up and snuggle with us or the cats/dogs.
Shes our baby
---
Who is online
Users browsing this forum: No registered users and 0 guests