Posts: 1
Joined: December 28, 2011
Location: Northwest WA
Thanks: 0
Thanked: 0 in 0 post
---
My family and I have been raising rabbits since the end of '06 (so 5 years). Been showing since 2009. We started out with Rex. The breeds we raise are Rex, Mini Rex, Satins, and Netherland Dwarfs. We breed primarily for food and fur.
---
Site Admin
Posts: 16911
Joined: December 16, 2009
Location: South Eastern Ontario
Thanks: 941
Thanked: 2660 in 2034 posts
---
Welcome to RabbitTalk, Marshcritters!
Hope you enjoy the forums.
---
MamaSheepdog

Moderator
Posts: 18729
Joined: November 3, 2011
Location: CA
Thanks: 1051
Thanked: 2490 in 1983 posts
---
Hi MarshCritters!
I breed Standard Rex too, also primarily for meat and fur, but just started my herd in April. We've only eaten 4 so far since I kept every doe and wanted to raise some bucks for "prime" pelts.
I also love Satins, but only have 24 holes right now, so I didn't want two breeds... but I've had some Astrex coats pop up and will be breeding those as a separate line, so
almost
have two breeds!
Welcome to RT! I'm sure you'll like it here. I only joined in November, but Hubs has already accused me of being an RT addict. Oops!
Victory Garden Rabbits
Proud new owner of the highly coveted Get-away-with-it-card!
(Homer's gift to me in a feeble attempt to curry favor and avoid the ban hammer.)

I prefer dangerous freedom over peaceful slavery.

- Thomas Jefferson
---
Miss M

Moderator
Posts: 14503
Joined: January 20, 2010
Thanks: 977
Thanked: 1502 in 1227 posts
---
Welcome, MarshCritters!!! You'll like it here!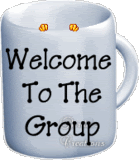 We are right to take alarm at the first experiment upon our liberties.
- James Madison
---
Posts: 4093
Joined: October 20, 2011
Location: Western Michigan
Thanks: 612
Thanked: 349 in 283 posts
---
Welcome to the forums!
I love Rex fur, it is so wonderful.
Wintertime Rabbitry: Zwergschecken/Dwarf Papillons
Member of the American Rabbit Breeders Association, the Western Michigan Rabbit Breeders Association, the Forest City Rabbit Breeders Club, and the Michigan State Rabbit Breeders Association.
https://klawrence5995.wixsite.com/wintertime
Formerly Kyle@theHeathertoft
---
Posts: 495
Joined: August 21, 2011
Thanks: 21
Thanked: 24 in 24 posts
---
Welcome to RT! (:
Im Jessica and i raise holland lops, jersey woolies and satins in michigan.
Jessica
Three little ladies rabbitry
Jersey woolies, holland lops and satins
My life quote - "The best revenge is happiness...because everyone wants to be happy..So smile.
"
---
---
Welcome to the forum!
---
Posts: 9479
Joined: January 1, 2012
Location: Ohio
Thanks: 645
Thanked: 706 in 656 posts
---
Hello from the rexes in Ohio
German Shepherds
*
Rush Hour Rabbitry
*Rex
*
Jersey Wooly
*
French Angora
http://www.foursquaremicrofarm.us

---
Posts: 6623
Joined: February 9, 2011
Location: Texas
Thanks: 470
Thanked: 613 in 500 posts
---
Welcome! I just got my first pair of Std. Rex this week and I am having a hard time not petting them every two seconds! They are SOOOOOO soft!
http://www.oneacrefarmrabbits.com
~A micro-attempt at self-sufficiency~
---
Who is online
Users browsing this forum: No registered users and 2 guests