Peach

Site Supporter
Posts: 2125
Joined: December 19, 2011
Location: Marietta,Ga
Thanks: 72
Thanked: 155 in 143 posts
---
This is a lovely video of judge Pam Jones doing a presentation on the overall balance of the rabbit. She uses nice examples and reasoning behind how she would place certain animals.
This is a video of Josh Humphries. He's talks primarily about how to work with your rabbits,pose certain breeds correctly,and other nice tid bits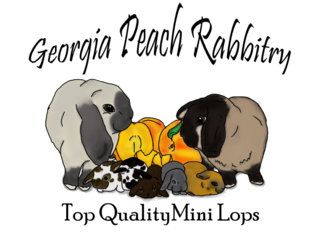 http://georgiapeachrabbitry.weebly.com/
---
---
Posts: 678
Joined: May 30, 2012
Location: NJ
Thanks: 36
Thanked: 54 in 52 posts
---
I don't see the video, is it the Judges conference? Those are great. Wish the sound was better and not so much background noise but they are really helpful videos. ARBA could make some money if they did good quality videos on various rabbit subjects- like care, showing, handling for youth, etc and just charged a reasonable amount for them.

__________ Wed Aug 15, 2012 2:06 pm __________

Ok, the vidoe popped up. THere is a whole series of those videos with each Judge speaking about and showing something different.
---
Posts: 389
Joined: May 28, 2012
Location: South Florida
Thanks: 13
Thanked: 16 in 16 posts
---
Yeah those are great video's. Yes the sound could be better. Maybe ARBA will tape them this year so the quality is better. Until then we have YouTube.
---
Peach

Site Supporter
Posts: 2125
Joined: December 19, 2011
Location: Marietta,Ga
Thanks: 72
Thanked: 155 in 143 posts
---
The quality could be better. Glad they are helpful!
They had one on crowns on lop breeds but they ran out of battery during the presentation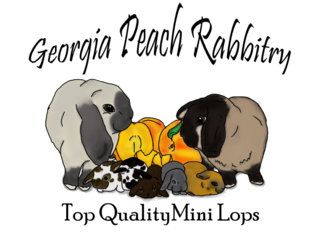 http://georgiapeachrabbitry.weebly.com/
---
MamaSheepdog

Moderator
Posts: 18729
Joined: November 3, 2011
Location: CA
Thanks: 1051
Thanked: 2488 in 1982 posts
---
Loved them! Thanks, Peach!
Victory Garden Rabbits
Proud new owner of the highly coveted Get-away-with-it-card!
(Homer's gift to me in a feeble attempt to curry favor and avoid the ban hammer.)

I prefer dangerous freedom over peaceful slavery.

- Thomas Jefferson
---
Posts: 4093
Joined: October 20, 2011
Location: Western Michigan
Thanks: 612
Thanked: 349 in 283 posts
---
AWESOME, gonna watch these tonight over some ice cream.
Wintertime Rabbitry: Zwergschecken/Dwarf Papillons
Member of the American Rabbit Breeders Association, the Western Michigan Rabbit Breeders Association, the Forest City Rabbit Breeders Club, and the Michigan State Rabbit Breeders Association.
https://klawrence5995.wixsite.com/wintertime
Formerly Kyle@theHeathertoft
---
Who is online
Users browsing this forum: No registered users and 0 guests