Posts: 675
Joined: March 29, 2010
Location: OR
Thanks: 14
Thanked: 14 in 13 posts
---
The last time I went crabbing, we bought bait at one of the local shops. They had huge fish heads and rabbit heads. I haven't gone this route yet, but am thinking about checking into it. Seems a bit gruesome to me, but it would cut down on the offal some and maybe bring in a couple bucks.
---
Site Admin
Posts: 16911
Joined: December 16, 2009
Location: South Eastern Ontario
Thanks: 941
Thanked: 2655 in 2031 posts
---
Why not? To me it seems that the more of the animal one uses, the greater respect for it we are showing.
---
Posts: 7544
Joined: December 26, 2009
Location: near London, Ontario
Thanks: 46
Thanked: 825 in 702 posts
---
just so you know, I appreciate the information.
More markets, more use for a rabbit.
---
Posts: 710
Joined: December 27, 2009
Location: Missouri
Thanks: 34
Thanked: 54 in 44 posts
---
It would certainly be a better use than burying them, and having all the neighbor's dogs digging them up and scattering them about
..... I sure hope they took some home to share with their owners
breeder of the Midwest's most mixed up pedigreed rabbits
---
Posts: 113
Joined: January 8, 2011
Location: Ohio
Thanks: 1
Thanked: 1 in 1 post
---
If you have a rabbit die fro unknown causes and don't want to chance eating it-- try composting the body in sawdust, when the bones are almost clean after a month or two, put them in a screen cage, and let the ants,beetles, whatever, finish the clening job.(dermestid beatles can be bought on line-- very effective bone cleaners) you then have a complete skeleton that you may be able to sell, or grind it up for use as bone meal.
Last edited by
PhoenixFarm
on Sat Jan 15, 2011 6:16 pm, edited 1 time in total.
---
Posts: 506
Joined: February 27, 2010
Location: NJ
Thanks: 13
Thanked: 44 in 40 posts
---
If you know of any trappers in your area they'd probably be glad to get some of the offal.
---
Posts: 87
Joined: July 26, 2010
Location: SE WI
Thanks: 2
Thanked: 6 in 6 posts
---
Raw feeders will pay almost a buck each for rabbit heads!
---
Posts: 2523
Joined: May 25, 2012
Location: North Yorkshire, UK
Thanks: 17
Thanked: 372 in 278 posts
---
I wonder what kind of reaction we might get down at the local park/public dock if we started using our rabbit heads for crab bait. Talk about NOT pc
But a very good idea!
---
Posts: 68
Joined: May 20, 2012
Location: Central FL
Thanks: 1
Thanked: 4 in 4 posts
---
Do you think the intestines would hold up as crab bait?
---
Posts: 968
Joined: June 30, 2012
Location: TX
Thanks: 148
Thanked: 75 in 72 posts
---
nicnmike wrote:Do you think the intestines would hold up as crab bait?
wonder how rabbit intestines would do as sausage casings?
---
Peach

Site Supporter
Posts: 2125
Joined: December 19, 2011
Location: Marietta,Ga
Thanks: 72
Thanked: 155 in 143 posts
---
hmm interesting. If you do end up using them for crab bait, let me know how it works out for you. I won't be going to FL any time soon, but I actually pondered that idea when I was fishing. I would think cat fish would really enjoy rabbit chunks.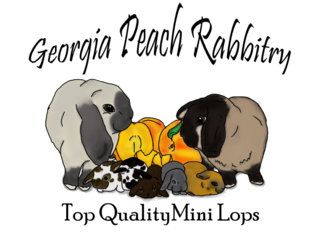 http://georgiapeachrabbitry.weebly.com/
---
Who is online
Users browsing this forum: No registered users and 0 guests