Peach

Site Supporter
Posts: 2125
Joined: December 19, 2011
Location: Marietta,Ga
Thanks: 72
Thanked: 155 in 143 posts
---
Well yesterday I went out with a friend to this barn she works at that's only 10 minutes from my house and they are a nice little barn with friendly people(hard to come by in some of the barns I ride at. I barn hop lol But I go to one other barn with the same atmosphere and ride when I can) My friend happen to be going out of town this weekend and the owner looked at me and said,"Wanna make money this Saturday?" so I'll be leading ponies around for an hour getting paid $25 cash per 2hr party. Other than the walking...I'll only be in charge of sweeping the party area and cleaning up what the people leave behind. Not bad and there will be two for the day. I've been a party hostess for a hair salon before and this is a cake walk in comparison. Nothing is better than a little extra cash to pay off the new cages:P
Another thing I talked to the owner about was pretty much "renting" rabbits from me for $20-25 dollars a party. I would be present, I would make them sign a release & agreement form in case anything happened, I'd bring pet rabbits or babies from a mixed liter to be petted in a "petting station" that my friend and I were looking at creating.( A horse feeding/ hay troft that is just tall enough kids can pet the rabbit(s) inside and deep enough to keep rabbits in that is brand new and unused over there ). If the rabbits become popular, I can probably pick up a large or wool breed to be groomed/petted. I think this would be a great way to pay for the feed in my rabbitry. It is something that solely happens on weekends, so during the school year it wouldn't interfere.
I'm really happy that the owners actually perked up about it and are going to talk to me about it soon cause they think it is a great idea. Hope things work out and I can have a consistent way to pay for bunny food!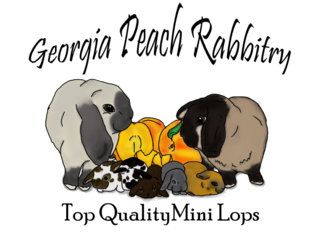 http://georgiapeachrabbitry.weebly.com/
---
Posts: 1861
Joined: February 1, 2011
Location: Webberville, Michigan
Thanks: 44
Thanked: 109 in 98 posts
---
It sounds like a nice idea! Just make sure the kids don't get sticky stuff on the bunnies. Want a litter of Checkered babies to help you along?
---
MamaSheepdog

Moderator
Posts: 18729
Joined: November 3, 2011
Location: CA
Thanks: 1051
Thanked: 2488 in 1982 posts
---
That sounds great, Peach! I've given my share of "pony rides" in the past here at the house- the little ones sure do love it! If you bring baby rabbits, I'd bring at least three and give them a hiding place so if they get overwhelmed they can rest for a bit. Cait had a good point about sticky hands- bring a box of moist wipes so the kids can wipe their sticky/germy hands before petting the bunnies. While they are cleaning up you can talk to them about being gentle with the babies. Kids absolutely love feeding things, so I would bring some treats too.

Have fun!
Victory Garden Rabbits
Proud new owner of the highly coveted Get-away-with-it-card!
(Homer's gift to me in a feeble attempt to curry favor and avoid the ban hammer.)

I prefer dangerous freedom over peaceful slavery.

- Thomas Jefferson
---
Posts: 272
Joined: April 8, 2012
Location: Orangeville, Ontario
Thanks: 146
Thanked: 10 in 8 posts
---
On Kijiji there are Beaver Candy Machines for $20. You could fill them up with pellets and "sell" handfuls of food for the buns.
I worked at a mobile petting zoo for some time, and if you offer free pellets/treats to the critters there will be NOTHING left within minutes.
They want to give as many treats to the animals as they can. By putting a Beaver machine, they can only give as many handfuls as their parents provide them with coins.
---
Posts: 703
Joined: April 3, 2012
Location: GA
Thanks: 6
Thanked: 25 in 25 posts
---
You can borrow my Angoras! Lol they would probably love being held and petted. good luck with this new venture.
---
Peach

Site Supporter
Posts: 2125
Joined: December 19, 2011
Location: Marietta,Ga
Thanks: 72
Thanked: 155 in 143 posts
---
Goo ideas everyone! Lot f things I wouldn't of thought up on my own. I'll definantly do the selling of the feed andthe wipes. I'll go talk it over with the owner for sure. Lindsey, if things work out we can probably partner up on this and teach the kiddies a few things about the different breeds
the machine for feed is a wonderful idea. I was at a photo shoot and this girl kept giving this doe non stop carrots while I was tending to someone and got bit because my doe had had enough.(one of the sweetest rabbits owned at the time) I knew the fault wasn't my doe,but I should of found a way to limit the food they were trying to give.I think setting up a "carrot donation" box will save my rabbits from carrot overload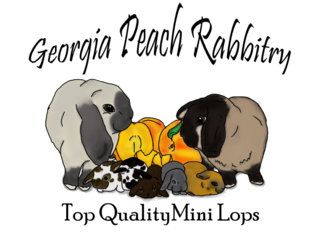 http://georgiapeachrabbitry.weebly.com/
---
Posts: 495
Joined: August 21, 2011
Thanks: 21
Thanked: 24 in 24 posts
---
Thats a great idea peach! You already have the animals and itll be fun!
My boyfriend and I had a traveling petting zoo for a while. As mentioned its best to sell the feed....1 you make money, 2 the animals can only eat so much lol. We sold the feed in little dixie cups. I also like your "carrot donation" box idea.
Jessica
Three little ladies rabbitry
Jersey woolies, holland lops and satins
My life quote - "The best revenge is happiness...because everyone wants to be happy..So smile.
"
---
Who is online
Users browsing this forum: No registered users and 1 guest