The past month has been a little crazy.  We've decided to move out of the house we are renting in the country to my husband's condo in a nearby town.  That means the rabbits are being pared down to the necessity.  I am keeping my pet mini rex amako and a lilac buck out of Ashige and Twix so we can have an occasional litter of broken chocolates.  The meat rabbit colony got a make over.  They are staying at the horse stable but we are further doing away with cages.  We split the 12×24′ stall in half with chicken wire (already on hand or I would have used something sturdier).  One side will be the pair of champagnes with pure champagne offspring.  Some of these will go in to cages for growout so we can avoid early pregnancy and sell them.  The other side will have the creme d'argent/new zealand mix doe with the rest of the offspring for butchering.  We will see if this will work out or if we need to further divide in order to avoid too many lost kits from early pregnancies.  I'd like to try to be a bit more hands off and while I dislike the new zealand look the creme doe has she can definitely raise colony kits so we are going to leave her to it.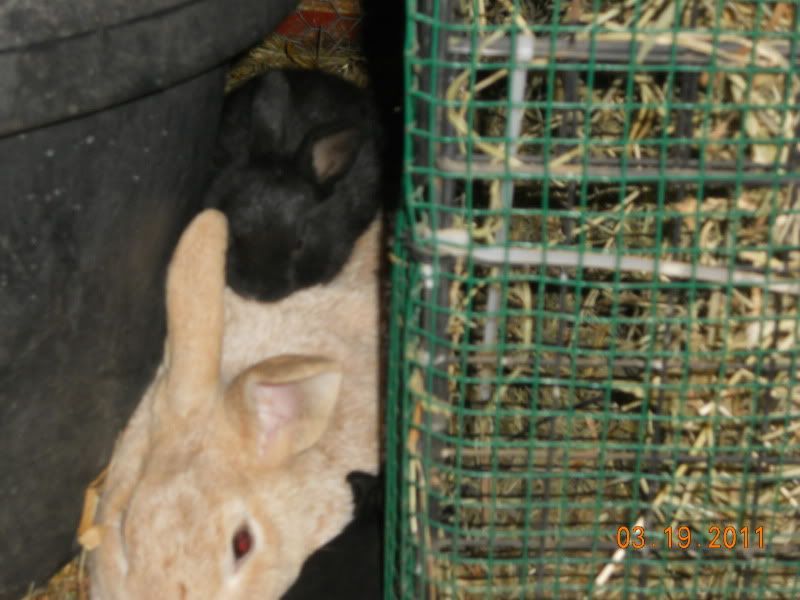 We are using chicken feeders and waterers set on blocks.  They also have horse mineral blocks.  We are currently trying out using a pelleted horse feed that is beet pulp and wheat based and much cheaper than the rabbit pellets.  Since we are free feeding organic clover/alfalfa hay there's no point spending money on all the alfalfa in the $15/50lb bag of rabbit pellets but I wanted something with added vitamins and minerals instead of the straight grains.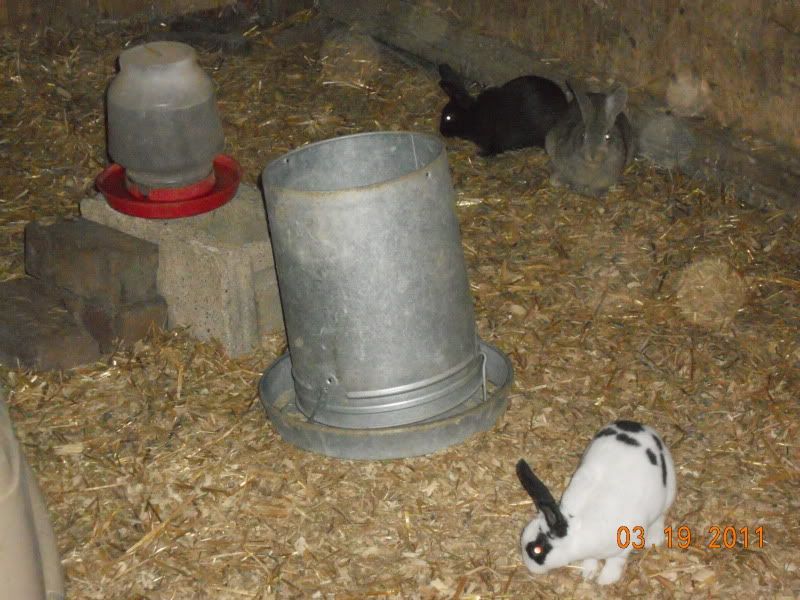 You can leave a response, or trackback from your own site.