It was a close call with Twix being all upset about the cage changes and no does due for at least a couple days.  Finally she calmed down and the nestbox with kit could be put back in.  After holding her over it once she then fed the kit sometime in the night.  Here she is(I'm guessing and hoping it's a doe):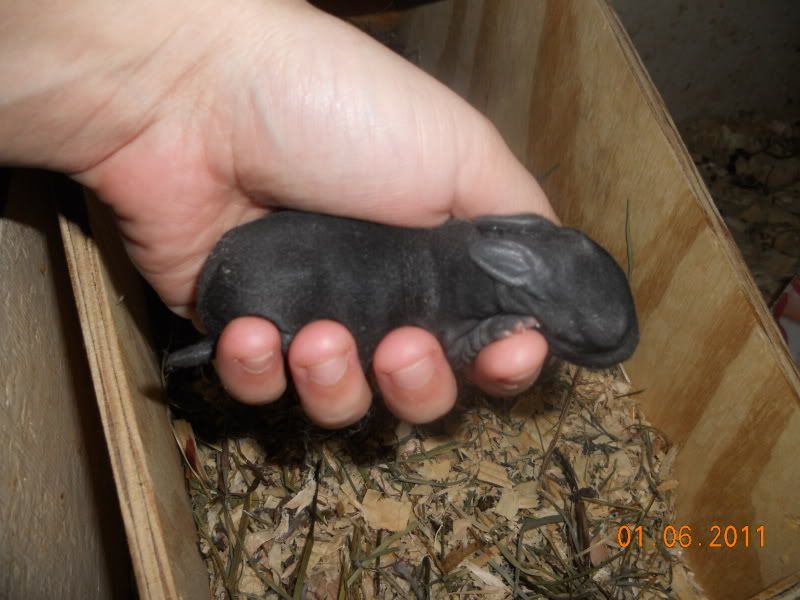 This is out of Twix(chocolate) and Ashige(blue) making it also Ashige's first kit.  I'm thinking she's blue.
You can leave a response, or trackback from your own site.