Amako's kits are eating some hay and left the nest box for the first time yesterday.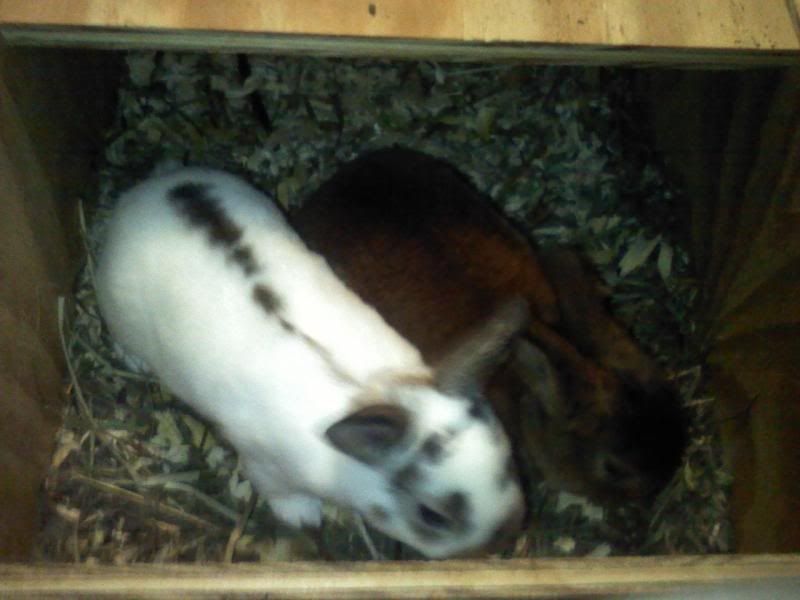 Twix had 3 kits but one died and we had to take Twix to the vet because she was very lethargic and not eating. We couldn't find anything wrong except her genitals were swollen. I'm thinking the kit that was dead got stuck and put more strain on everything. After some pain killers Twix started acting normal. I think the 2 remaining kits are chocolate and lilac.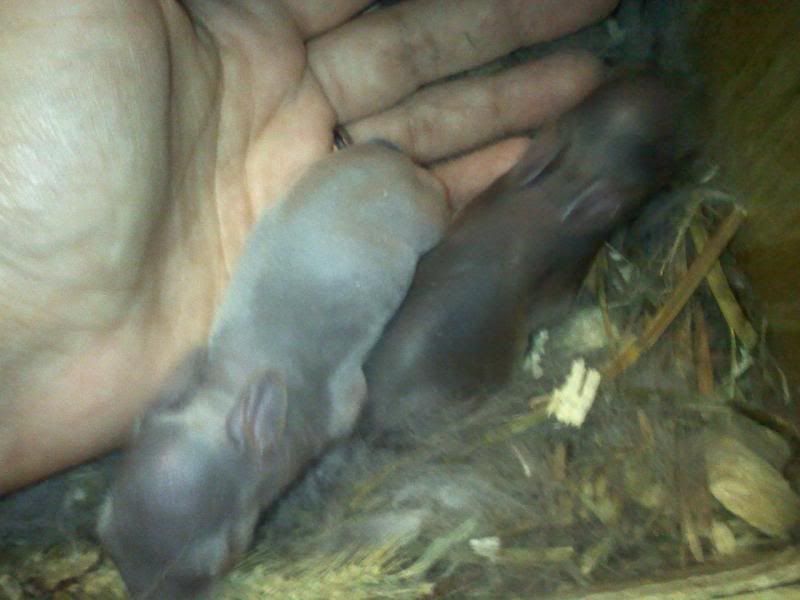 You can leave a response, or trackback from your own site.