Peach

Site Supporter
Posts: 2125
Joined: December 19, 2011
Location: Marietta,Ga
Thanks: 72
Thanked: 155 in 143 posts
---
So, who's going?
Augusta Master's of Rabbits and Cavies on the Green Show
January 28th,2017
Columbia County Exhibition Center
212 Partnership Rd.
Grovetown, GA
(Heated Bldg)
Triple Open Double Youth Double Cavy
Polish Specialty Show & Rex Specialty Show
Judges:
Jamie Greene, Daniel Long, John Soper,
Josh Humphries, Ray Brewer, Sue Rice and Michael Franke.
Sanctioned Breeds:
Californian, Dutch*, All Angora's*, English Lop*, French Lop, Am. Fuzzy Lop*, Holland Lop*, Jersey Wooley, Lionhead*,
Mini Lop*, Mini Rex*, N.Dwarf*, Polish*, Rex, Silver Fox*, Thrianta*, Flemish, Beveren's, Sables and Cavy.
* denotes youth sanctioned
Youth Showmanship, Judging, and Breed ID will be a great part of this show so be practicing.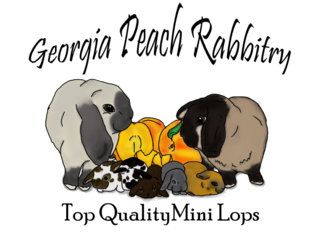 http://georgiapeachrabbitry.weebly.com/
---
Who is online
Users browsing this forum: No registered users and 1 guest